Repair Instrument cluster
A little explanation about the R129
The R129 was ahead in time with all its electrical gadgets. Because of this collection of electronics the R129 is a car that consumes a lot of electricity in quiescent voltage! The R129 is a car that people often buy for recreational purpose, but therefore it is also a car that stands still for a longer amount of time. The high consumption of the rest voltage regularly ensures an empty battery when you decide to go for a drive in springtime.
What happens a lot is that people use a booster to restart te car, or try to restart the car with another vehicle. Many people don't know that this causes high tension what can break the clock/ instrument cluster. It is possible to avoid this high tension to replace the battery by a solid 100amp battery, or you disconnect the negative terminal and then you charge your battery.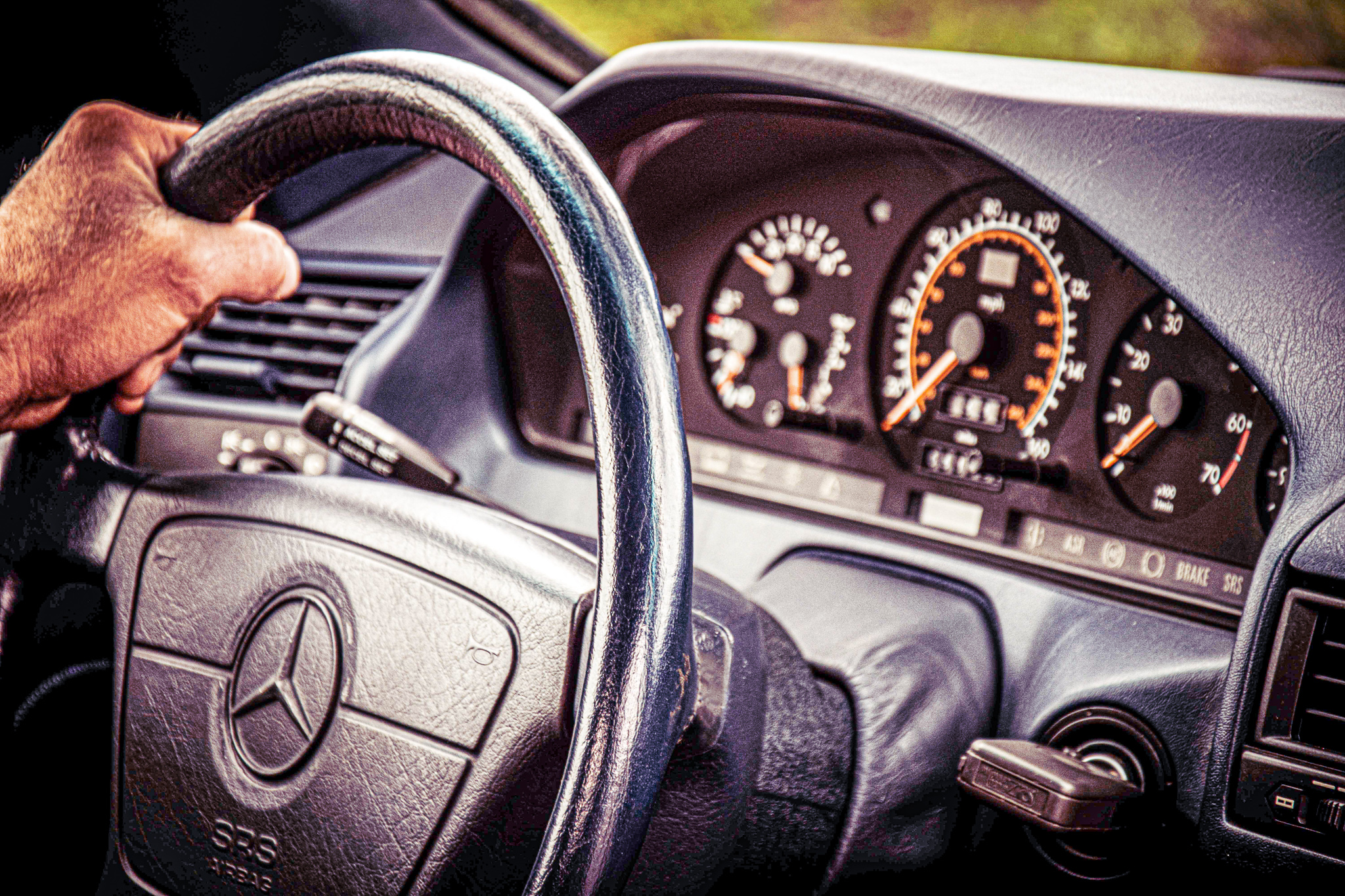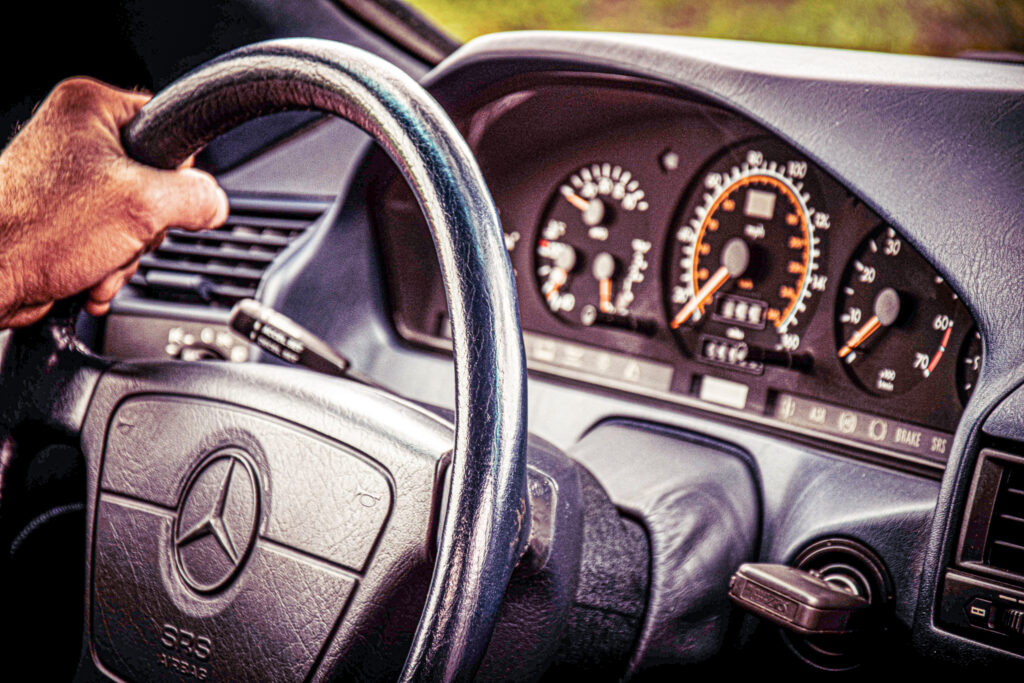 Defects clock
The most common defects of the instrument cluster are:
The odometer does not add up (the milage no longer increases)
The 12 o'clock is not running or can not be adjusted
The speedometer does not work
Nothing works except the engine-temperature meter
By using the direction indicator all the bottom lights turn on and off.
Luckily all these malfunctions can be easily fixed by us!
How do we work
There are two options how to let us repair the clock for you.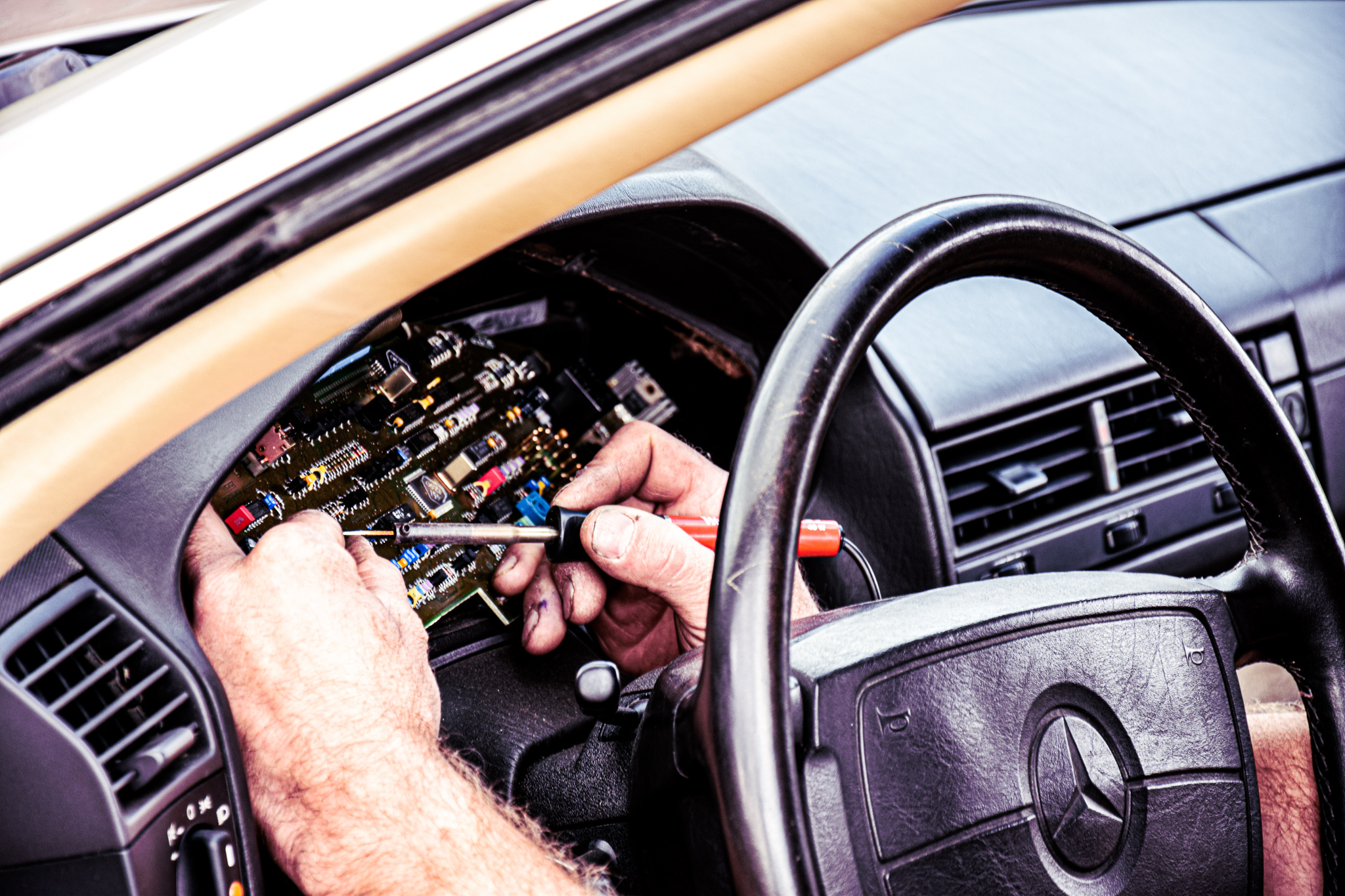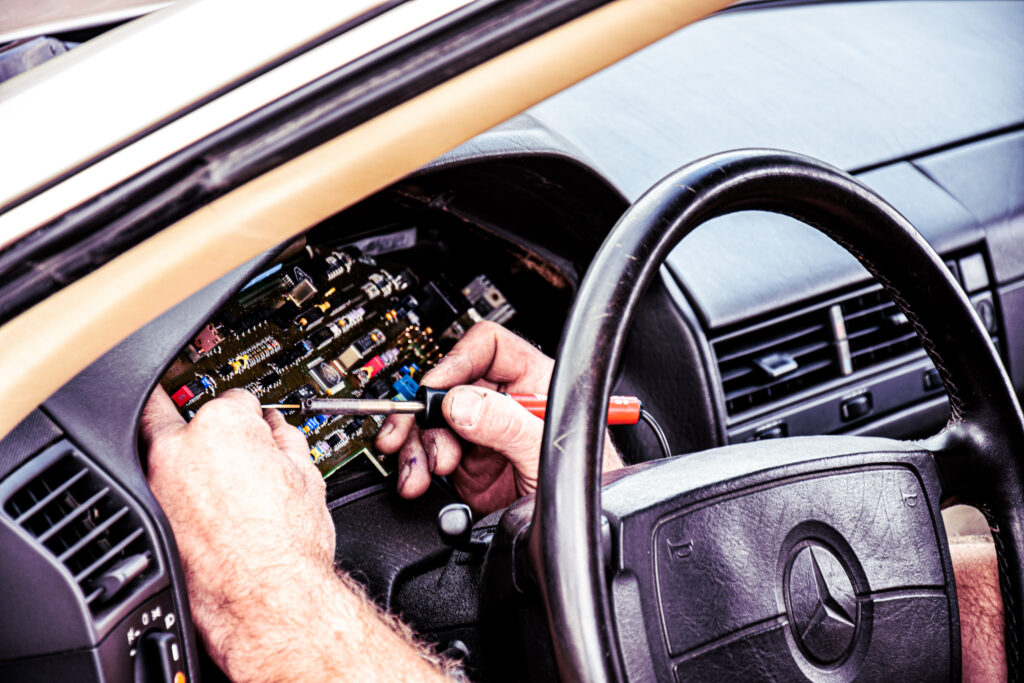 Option 1 is that you buy the clock repair in our webshop. At the comment section you fill in the type of problems you have with your clock. And then you ship your clock to us, safely packed! When we recieve your clock we will repair it for you, we test it and ship it back to you. We send it back after one working day after we receive it from you.
Option 2, you bring the clock to us yourself and wait while we repair your clock. (about 1 hour) Or you bring the clock and come back the next day to collect it.

Disassemble Clock
You can disassemble the clock as follows
First remove the cover under the clock
Second you place your hands behind the clock and push the clock out
BEWARE!: Do NOT use the disassembly bracket from Mercedes to release the clock. This can come off and then often the glass will break.
Contact us?
Would you prefer us to do it for you? No problem just stop by with your car and we will help you!